Like most websites, I'd like to use an analytics cookie to understand anonymous data about you and your browser. Is that OK? Privacy policy...
REF Championnat de France SSB 2001
My first 'proper' contest, I had dabbled in this one in 1998 and 1999 from my home QTH. This time, however, I put up an 80m dipole at the G6UW (Cambridge University) QTH. The final score was 31122 points (234 QSOs and 133 mults), sufficient to earn me my first participation certificate, at least.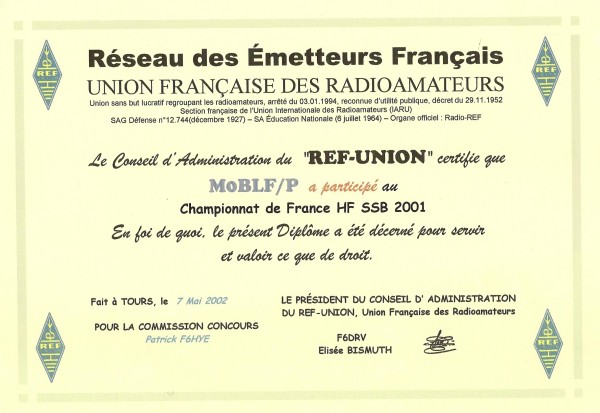 Previous Entry
I last entered the REF Contest in 1999.